Freelance Opportunities
Are you fluent in another language and English?
Would you like to earn extra cash, have a flexible work schedule, and make a positive impact in your community?
Kamloops Immigrant Services is looking for individuals:
Who have excellent communication or written skills
Who have past experience in translation and/or interpretation
Who are reliable, enthusiastic, and passionate to help others
KIS will occasionally hold free training workshops to provide relevant skills for our interpreters and translators.
We welcome accredited or certified interpreters and translators!
If you are interested in becoming a certified interpreter or translator, contact the Society of Translators and Interpreters of British Columbia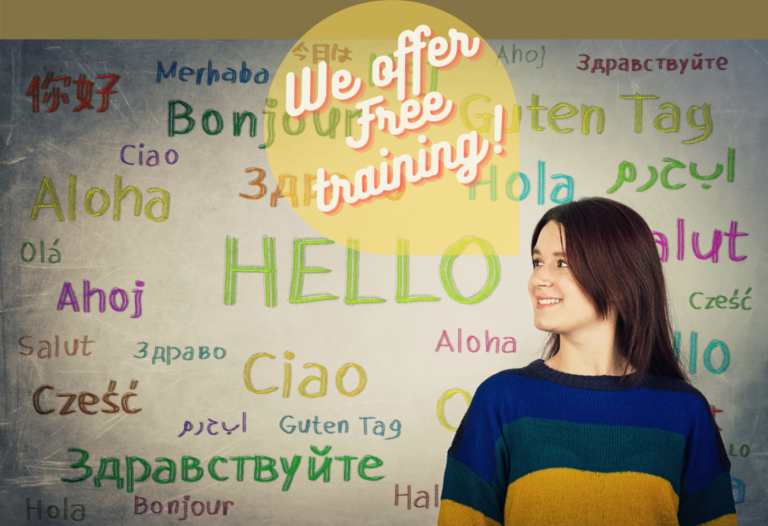 Translators convert written material from one language into another.
As a translator you perform the following duties for KIS clients:
Translate a variety of written materials
Have excellent writing skills and extensive vocabulary of the source and target languages
Maintain the content and style of the original material
Adapt technical documents to another language and culture
Research subject matter and terms
Proofread, format, and edit translated materials
Interpreters translate spoken words from one language into another.
As a KIS interpreter you will:
Meet with KIS clients in-person or virtually
Have an extensive vocabulary of the source and target languages
May specialize in conference, counselling, medical, or other types of interpretation appointments
Show high levels of emotional resilience and control when interpreting for vulnerable individuals (e.g., refugees) that may touch on sensitive topics
Create an environment in which KIS' clients feel safe to express him or herself
If you are interested, contact Shiro Abraham, our KIS Interpretation & Translation Coordinator, at [email protected] or call her at 778-470-6101 ext 102
You can also fill out the online application below