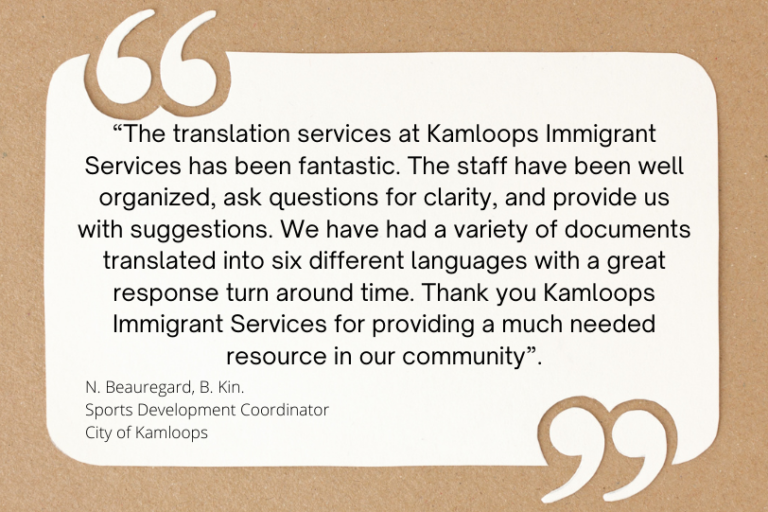 Interpretation and Translation Services
KIS has provided accurate and confidential linguistic translation and interpretation services to a large number of agencies, businesses and individuals for over 30 years. We are the only establishment providing this service in Kamloops.
Our agency coordinates and directly provides high-quality interpretation and translation services in over 40 languages, including:  French, Punjabi, Hindi, Gujarati, Cantonese, Mandarin, Taiwanese, Japanese, Spanish, and German.
This is a fee-for-service program available to individual clients, as well as private and public service agencies. Please refer to our pricing guidelines below.
 KCRIS Interpretation & Translation CLIENT RATES (Effective Aug 1, 2021)
or
Interpretation Services

 

Conferences

Interviews

Investigations

Medical and psychiatric
assessments

Counselling appointments

Treatments

Depositions

Training sessions and
lectures

Public consultations

High level business
meetings for private entities and/or foreign and domestic government
officials

And more!

 

Translation Services

 

Birth certificates

Marriage certificates

Death certificates

University & college
diplomas

Divorce papers

Technical reports

Product literature

Proposals

Manuals

Marketing materials

Advertisement

Contracts

Presentations

Internal corporate
information

Tender agreements

Websites

Books

And more!