"Your donation supports much needed programs and services that make genuine differences in the lives of immigrants, refugees, newcomers and families".
Make a company or personal donation by participating in one of these ways:
Help newcomers and their families with various needs not covered by governmental programs. Your donation will support treatment and therapy sessions, registration fees for youth programs, public transit passes, assistance for medical appointments and more.
Our team is also hoping to raise enough funds through our Dignity Fund by 2022 to help fund a 2 week, full-day summer camp for newcomer youth (age 7-12). Your donation will help purchase supplies and food, access local activities, arrange transportation, pay camp educators and provide youth the opportunity to make friends and explore their community.
KIS Bursary Fund in Memory of Paul Lagacé
The  KIS Bursary Fund in Memory of Paul Lagacé was created in recognition of the Agency's Executive Director, Paul Lagacé.  From 2011 to 2018 Paul brought stability, expansion of services and growth to KIS, consolidating a strong foundation to continue providing essential services to New Canadians. His guidance to afford as much Respect, Wisdom, Generosity, Honesty, Humility, Courage and Fortitude as possible in all dealings with others, leaves an enduring legacy in our community.
To honor Paul's passion for education, the fund will help Newcomer students during their first year of a first or second year of a first degree, be it a bachelor or diploma, in any discipline, at any Canadian registered Colleges or Universities. Each bursary is valued at $1,000.00 for a one year award.
u
The Bernard Igwe Scholarship Award
Established in the memory of Bernard Igwe to support a newcomer with $500 to enroll in an English class at Thompson Rivers University.
Bernard Igwe (1942-2018) originally from Nigeria, was a professor of English at Thompson Rivers University, Simon Fraser University and University College of the Cariboo. Bernard served on the board of KIS for many years and was president of the agency. His advocacy, activism and teaching impacted many lives in our community.


Help refugee families who require additional support and services. Your donation will support a family's specific needs, such as: food security, youth programming, long-term trauma services, purchasing a vehicle, insurance payments.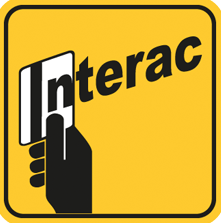 Interac